Running for Mayor of Normal, IL, in 2021 to promote smarter growth, lower taxes, and improved roads.
Normal needs better priorities.
News
Saturday, May 18, 2019 3:19 PM
Connect Transit Vacancy to Remain Empty
"Normal Mayor Chris Koos said he's holding off on filling a vacant Normal appointment to Connect Transit's board until the air has cleared."
In other words, there are a lot of concerns over Connect Transit, but he sees no need for a change in direction. This is poor and unresponsive governance. To underscore the point, Mr. Koos refers to the standing vacancy on the board by saying, "There are a lot of agendas out there making my job difficult right now" How does public controversy prevent him from appointing a person he feels is up to the task of managing Connect Transit? Instead of delaying action, he should be even more motivated to fill the position. There are many qualified people who have stepped up to say they are willing to serve. He has rejected them all. The mayor's statement that he is looking for people who "are not coming in with an agenda," points to his satisfaction with the status quo. This is a brutal rejection of residents' concerns. Normal needs better priorities. Normal and Connect Transit need new leadership.
https://www.pantagraph.com/news/local/govt-and-politics/koos-holding-connect-transit-appointment-opposes-board-expansion/article_9feaabd7-eab7-5c3c-a679-ccff49029fab.html?fbclid=IwAR3QSLqnWomxSy57_ThfLSpqkTk2_cOg3aw9H2u8Dx_RljgkDJz6Rls56_M
---
Saturday, March 30, 2019 9:24 AM
Please vote by April 2nd
Lots of recent developments in the local campaigns for Town Council. I have some of the information on my facebook page at facebook.com/MarcTforMayor/
Please participate. The last election was decided by only twelve votes. Your contribution is important and does make a difference.
To find your polling place, go to Vote411.org
Polls will be open on Tuesday from 6am to 7pm.
There are also two locations where you can vote regardless of your precinct. They are the Bone Student center and the County Clerk's office. The addresses are:
Bone Student Center, Founders Suite, 100 N. University, Normal
McClean County Clerk 115 E. Washington Street, Room 102, Bloomington
You may register to vote at the same time. Simply bring two forms of identification. Those can include utility bills, library or insurance cards, and school IDs.
If you'd like to vote early, you may do so at the County Clerk's office on Monday from 8:30am to 4:30pm.
If you have any questions or need help getting out to vote, please contact me here or on facebook.
See you at the polls!
---
Saturday, January 5, 2019 8:20 AM
Some thoughts on the WJBC article regarding the mural in Uptown and what it indicates about the Town's leadership.
---
Tuesday, July 24, 2018 7:55 PM
Marc hosting Watchdog Radio this Friday
Join me this Friday from 2-5pm as I fill in for Ben Yount on Cities 92.9.
Be a part of the conversation!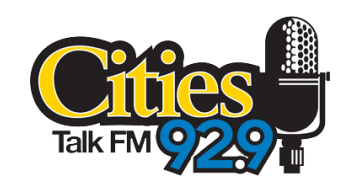 ---
Wednesday, May 16, 2018 6:21 PM
Please comment on TIF Extension
There are two important votes coming up Thursday on extending the TIF district in Uptown Normal. It is important that you contact members of the Township and Unit 5 school boards immediately to let your voice be heard. There are many reasons why the TIF extension is a bad idea. Several representatives are already opposed, many are undecided. There is a real chance to stop this with a quick word from you. For more details, please see my my videos on TIFs and schools. Contact information is below. Your input really can make a difference. The Township meets at 8:15am, the school board at 4pm.
Township board:
Sarah E Grammer - sgrammer@normaltownship.org
Sally Pyne - spyne@normaltownship.org
Dayna Schickedanz - dschickedanz@normaltownship.org
Ray Ropp - rropp@normaltownship.org
Arlene Hosea - ahosea@normaltownship.org
Unit 5 Board:
https://www.unit5.org/site/Default.aspx?PageID=68