About Marc
A political independent, Marc Tiritilli first moved to Normal in 1997. During his 15-year career as an industrial electronics technician, he received his bachelor's degree in Mathematics from Illinois State University in 2003.
Marc taught for five years at Tremont High School in Tremont, IL, where he received the WEEK News Golden Apple Award. He then taught for another five years at Mastery Charter School in Philadelphia, PA. While there, he developed organization-wide curriculum for Algebra and Pre-Calculus. In 2012, he helped design and pilot a self-paced online study course for freshmen. Marc also taught physics at Bloomington High School and served as the technical director for the theatre program. Currently, he manages the IDEA Center makerspace at Illinois Wesleyan University and teaches physics and astronomy. His teaching credentials include Illinois certification in all areas of math and science.
In addition to his careers in industrial technologies and teaching, Marc has been a Danvers village trustee and has volunteered as a firefighter for Danvers Fire and Rescue.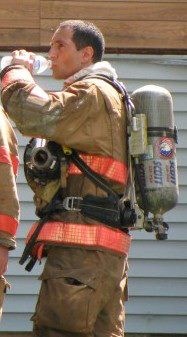 Marc has served in various roles for cave rescue, recreation, and conservation organizations—he is the secretary and past president of the Karst Conservancy of Illinois. He is a board member for the Near Normal Grotto, a chapter of the National Speleological Society. Marc has also served as an instructor with the National Cave Rescue Commission.
Marc is a certified ropes technician with the Society of Professional Rope Access Technicians (SPRAT) and serves as a part-time rappelling technician for Over The Edge, a special events organization that facilitates fundraising events across the country for not-for-profit organizations.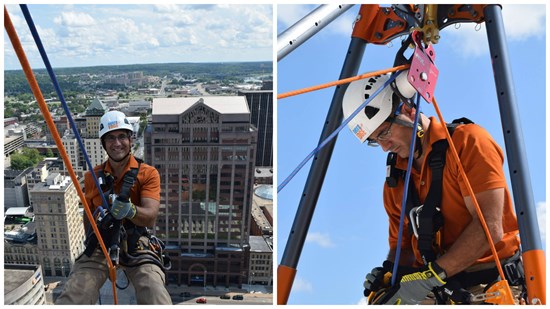 Marc lives in Normal with his wife, Tracy, and his two daughters.